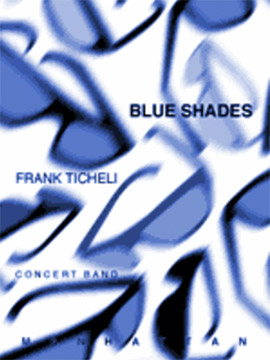 蓝线(蓝调残影)/Blue Shades
演  奏:
演奏指挥:暂无
音乐形式:交响管乐
演奏乐器:暂无
出版公司:Manhattan Beach
难易等级:5
库存情况:请客服微信号:13910324401,或电话010-85863306
专辑介绍
Composed by Frank Ticheli. Suitable for the most advanced high school bands, community, college, university, and professional bands. Conductor score and set of parts. Duration 10:00. Published by Manhattan Beach Music (MH.0-931329-41-8).
Program Notes: In 1992, I composed a concerto for traditional jazz band and orchestra, Playing With Fire, for the Jim Cullum Jazz Band and the San Antonio Sympho...
查看全文
单曲列表